You know I never complete anything 100%. Buuuuut, thanks to the new door knob the bathroom is inching closer!
I hate to admit it but I couldn't have done this alone, though I tried. Nolan was away for work and I was feeling ambitious annoyed by not having a door knob. Well hello there…
So on my lunch hour I drove to Home Depot and picked up this knob.That night I neatly took everything out of the box and read the instructions! Everything was going so smoothly, I wasn't even taking any pictures. I was at the last step, when you actually screw the two parts together at that funny angle.
I knew it was too good to be true when no matter how much screwing I did I couldn't get the knob tight against the door. It worked but was loose, and having a loose door knob was worse than no door knob. So I took it off, grabbed a beer, and watched an old episode of The Good Wife.
I felt like an idiot, I've installed door knobs in the past but this one had some crazy voodoo against me. I should have watched Nolan install it to see what I did wrong, but I didn't. I'm thinking of going with oil rubbed bronze anyway, like these.
Why?
-I bought the hardware for the dresser from myknobs.com and was pleased with the quality.
-Young House Love used the same ones.
-Check out the install process…. No funny angles!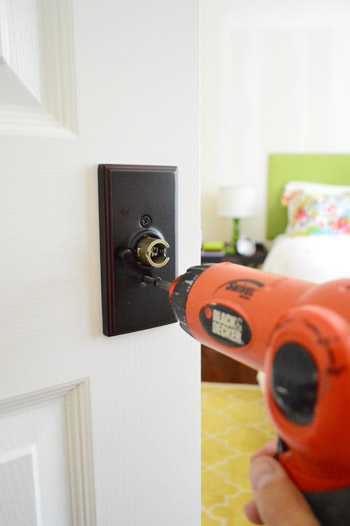 -And upgrading our doors is something I'm pondering and look how great they look with crisp white 6-panel doors with matching hinges.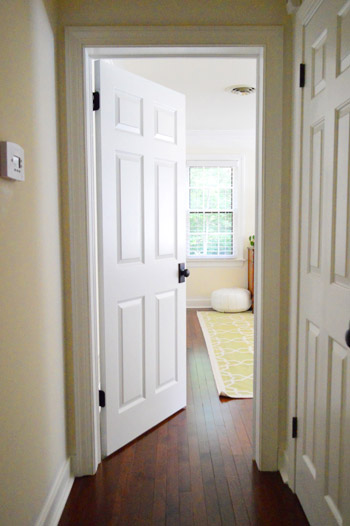 New doors and all new hardware are far down the list of priorities, so in the meantime I'll enjoy the new knob and private poops.